Scalar Heart Connection Organic Cotton Canvas Tote Bag with Ask Your Heart Messages
00627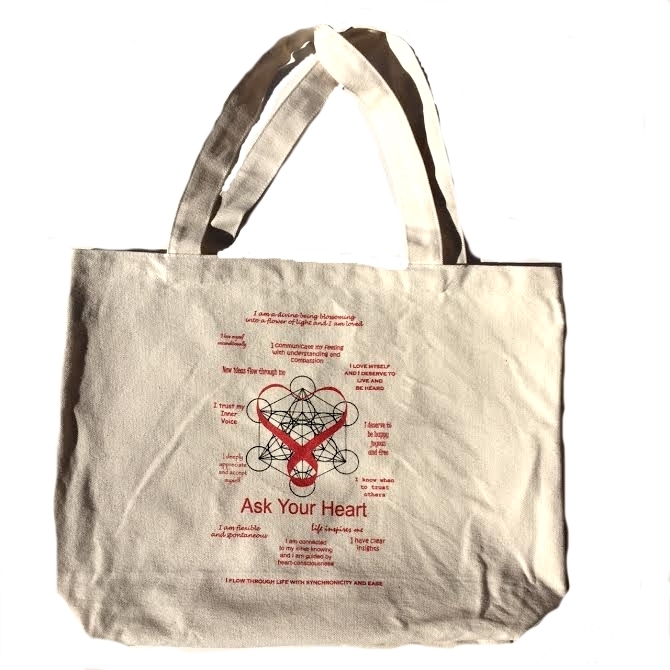 Scalar Heart Connection Organic Cotton Canvas Tote Bag with Ask Your Heart Messages
Scalar Heart Collection organic cotton tote bags are well made and firm. You'll like the cut of this bag: slightly large to fit any size laptop or grocery shopping. Constructed from 100% cotton canvas, no dyes come with a nice looking design of Scalar Heart Connection in Metatron's Cube and a selection of Ask Your Heart Messages.
Get inspired while you go places with Scalar Heart Collection Bags.
100% organic cotton canvas tote bag. Ten ounces per square yard, 18x12x5 inches. This is a sturdy, well-made bag. You can put lots of stuff in it. It smells good. You're going to like this bag.
100% Organic cotton canvas
Size: 18 x 12 x 5 inches
UPC:708315056704
Brand:
Scalar Heart Collection