Scalar Heart Connection Meditação guiada Áudio Download - in Portuguese
00723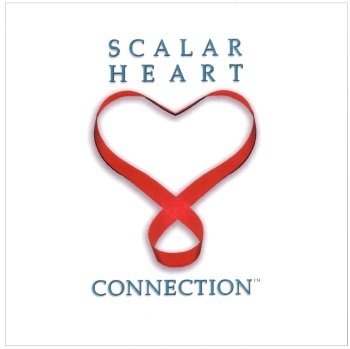 O CD Scalar Heart Connection guia o ouvinte a direcionar essa energia escalar, através da intenção, para ir a qualquer lugar do corpo que precise de energia de cura. O CD é acompanhado por uma composição de cura que utiliza as notas fundamentais do Quantum Healing Codes ™.
Se você tem uma área de dor ou desconforto emocional, você pode usar este CD para ajudá-lo a concentrar sua intenção de cura nesta área. Você pode focalizar sua atenção / intenção internamente para conectar ou fortalecer quaisquer fraquezas que você sinta sobre si mesmo ou qualquer outra coisa que esteja pensando que enfraquece você.
Uma "conexão" é o processo de identificar o pensamento, sentimento, problema ou doença limitante ou enfraquecedor, e conscientemente usar o potencial ilimitado de suas próprias ondas escalares para cancelar as frequências negativas que elas criam e se conectar com as positivas, que aumentam a vida. frequências.
Scalar Heart Connection ™ é o culminar de muitos anos de pesquisa na geometria da consciência do espaço-tempo. Stephen Linsteadt descreve o coração como a interface entre a consciência mente-cérebro e a Consciência universal. Quando nos tornamos centrados no coração, nos movemos para uma maior harmonia dentro de nós mesmos e com o planeta como um todo.
Narração de Simone Arrojo
Música de Simon Linsteadt
Testimonials
"I have now been listening to the Scalar Heart Connection recording for almost 2 weeks. By listening and visualising, I have noticed many improvements, not only in the quality of my sleep, but also in my ability to practice and apply my energy modality tools and achieve positive results. For whatever reason you choose to listen to it, this recording is worth every penny and more. The technology is beautifully assembled to create a wonderful and worthwhile listening experience. Highly recommended."
~ Ewa Andalucia, Spain


"Wow! I received my CD on Scalar Heart yesterday and used it for the first time last night. I don't believe I have ever felt so good. Thank you for this."
~ TJ Johnson


"I am beginning to feel much better, I am exercising without so much pain and discomfort afterward and I am gaining energy and a sense of well-being. Could be your "Heart of Health" CD don't you think? I have a digital copy on my PDA and I listen to it when I have trouble going back to sleep when I awaken during the night, and I appreciate it very much."
~ Tom Mattoon