Online Scalar Heart Connection Training
00105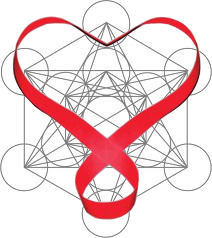 You will receive a PDF of the training manual as well as a link to the training video. After you have watched the video, you will meet with Stephen on Skype so you can ask any questions and also receive a session from him.
Scalar Heart Connection® is a simple process for helping people connect with their heart's innate knowing.
The process will help you identify what is holding you back from realizing your full potential and unique gifts.
The online video will teach you to use the Scalar Heart Connection process as an essential tool for opening your heart to the vibration of unlimited intelligence and the guidance it provides.
A few Topics you will Learn:
The health of our cells depends on the vibration of our emotions.
The heart knows what we are feeling before the brain does.
Our heart is in synch to the rhythms of Nature, Earth, and beyond.

Quantum Healing Codes

™ reveal the heart's energetic geometry.
When our heart's energetic geometry is coherent, we can manifest our deepest desires.
Learn the process so you can identify and shift limiting beliefs into positive resonances aligned with what is life-enhancing.
Learn the process so you can help your self, family, and friends connect to their highest potential.